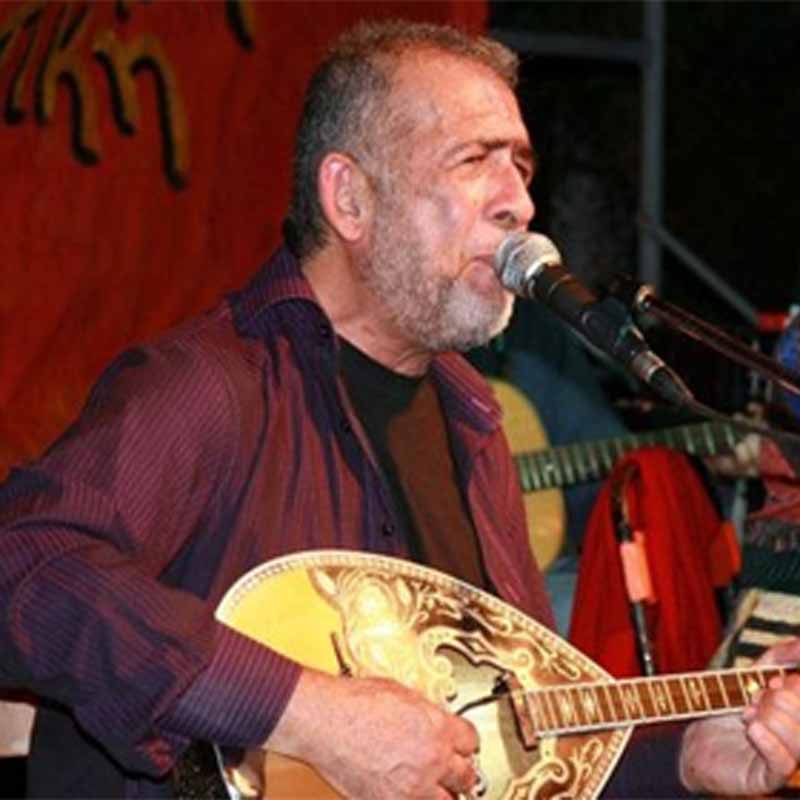 Χρήστος Κωνσταντίνου - Energy
Christos Konstantinou was born in 1950, in the occupied Argaki, Morfou.
The first hearings of traditional music from his father, who was a violin player,
prompted him to begin violin courses at the age of 10, with Petrakis in Morfou.
In 1962 he migrated in London, where he continued his violin courses,
while he also started lessons in three-string bouzouki.
Very soon he started performing bouzouki professionally in proverbial centers,
where he met and performed with Loukas Dalaras. At the age of 19 he was a member
of the chorus of Mikis Theodorakis, who was then, during Junta, on a tour.
They have worked together many times since then.
He has worked with great composers and singers, such as:
Vasilis Tsitsanis, Giannis Papaiwannou, Mikis Theodorakis, Stavros Ksarhakos
, Grigoris Bithikotsis, Nikos Ksylouris, Vicky Moscholiou, Giorgos Dalaras,
Chronis Aidonis, Domna Samiou, Ksanthippi Karathanassi, Thodoros Antoniou,
Agni Baltsa, Babis Tsertos, Sotiria Belou.
The great bouzouki soloist has a unique carrier as instrumentalist,
as his notes have given birth to hundreds or even thousands of songs.
Bouzouki Pickup: Energy