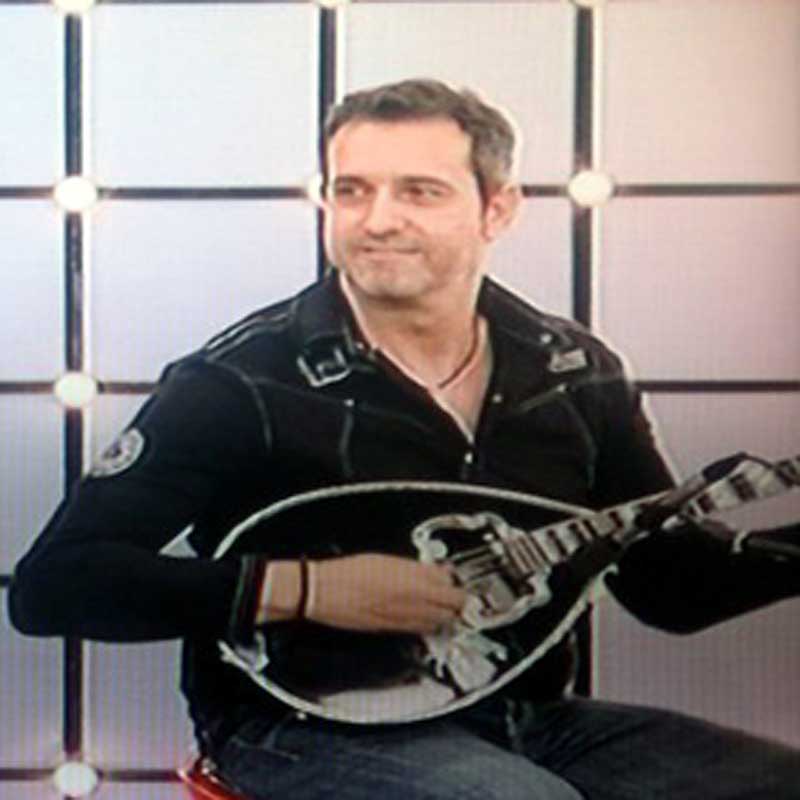 Μιχάλης Ιωαννίδης Energy - AM acoustic

Michael Ioannides is young acclaimed soloist of the bouzouki.
Was born in 1966, in Peristeri of Athens.
From the age of 13 years begins to deal with the bouzouki.
The first sounds are from his uncle, great performer Gregory Bithikotsi
and the bouzouki soloist and composer John Bithikotsi. He studied music in the renowned schools of Themis Papavasileiou
and Claus Spiliopoulos.
Then begins his first professional steps in collaborations such as:
Mary Linda in 1991, Takis Bougas, Christos Antoniadis, Katerina topazi,
George Daskoulidis, Katerina Stanisi, Dimitris Kontolazos.
Other collaborations with artists are with : Elli Kokkinou,
Andreas Stamos, George John, Constantine Christoforou,
Dionysis Makris, Marianta Pierides, George Tsalikis, Thanos Petrelis,
Natassa Theodoridou, Stamatis Gonidis, Vasilis Karas,
Nikos Economopoulos, Christos Dantis, Despina Vandi, George Tsaliki etc.
Since 2004 works exclusively with Elli Kokkinou.
Alongside appearances at the same time teaches bouzouki.

pickup : Energy & AM-acoustic