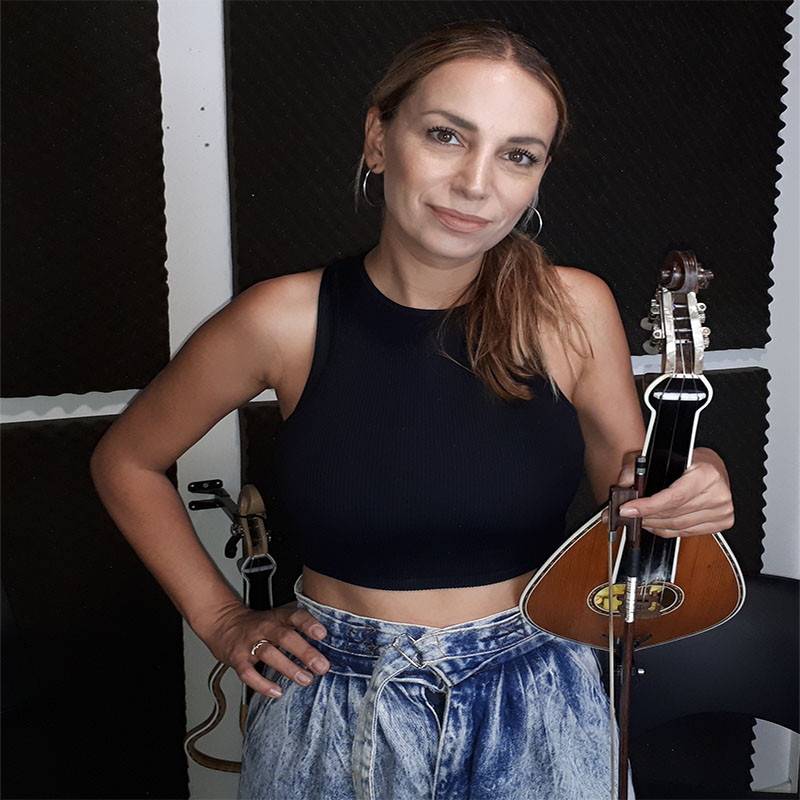 Dagaki Georgia KAL - V
She was born in Athens, originally from Rethymno, Crete.
From a very young age she started Cretan lyre lessons and at the same time, she studied piano,
vocals, theory and harmony of music and composes songs.
An important milestone in her career was her collaboration with the legend of rock ERIC BURDON and the Animals,
with whom she made a big tour in 25 cities abroad in the summer of 2009.
She also recorded 4 songs with them on Eric Burdon's album called "Athens Traffic Live".
In 2009 she released her album "askardamykti" and toured with Goran Brecovic opening his concert.
Since the end of 2014, she participates in the play "Report on Greco" starring Takis Chrysikakos.
He has collaborated with great artists such as Nikos Xydakis, Panagiotis Margaris, Vassilis Papakonstantinou, Nikos Zoudiaris,
Orpheas Peridis, Vassilis Lekkas, Giannis Koutras, Panagiotis Kalanzopoulos, Evanthia Reboutsika and Michalis Hatzigiannis.


Pickups : KAL - V