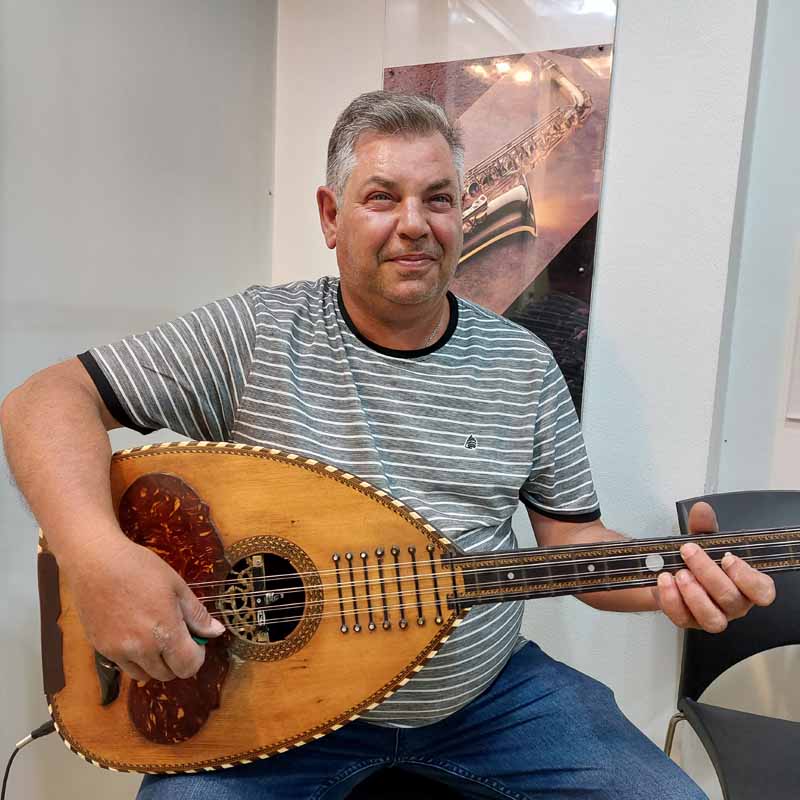 Dimitris Fyrogenis LT-Energy
Dimitris Fyrogenis is originally from Naxos.
He has been playing the traditional Lute since 1977.
He was taught by his grandfather Fyrogenis Dimitris (Metocharis) and has studied guitar at the National Conservatory of Kalomiri.
He has many live appearances at concerts and festivals.
He has collaborated with renowned singers and musicians such as Eleni Vitali, Lakis Papadopoulos,
Nikos Hatzopoulos, Stathis Koukoularis, Giannis Zevgolis, George Konitopoulos,
Eleni Legaki ,Leta Korre, Maria Nomikou, Lefteris Vazaios Vangelis Konitopoulos, Matthaios Giannoulis and others.
He teaches traditional Lute and Guitar.


Pickups : LT – Energy