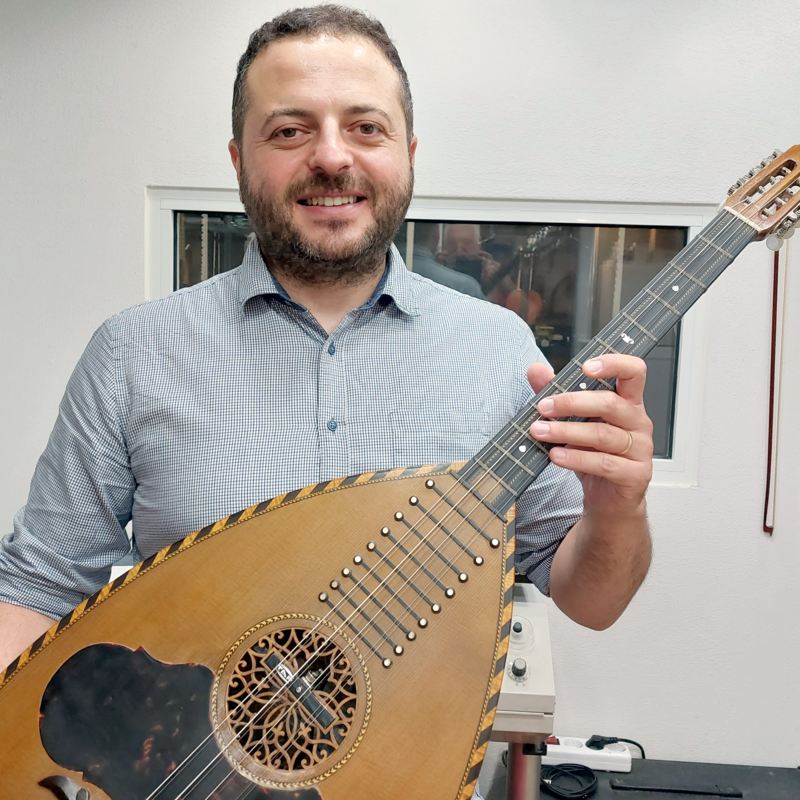 Achilleas Chachamis LT-Energy
Achilleas Chachamis was born in Athens in 1983.
He studied Economics and Byzantine music.
He learned the lute next to Christos Zotos and Kostas Filippidis.
In recent years he studied vocal and European music theory.
Since 2004, he has been involved in singing professionally
with participation in various events in Greece and abroad.
He is engaged in teaching voice and singing.
He is a member of the traditional company "Kyratzides".


Pickups : LT – Energy