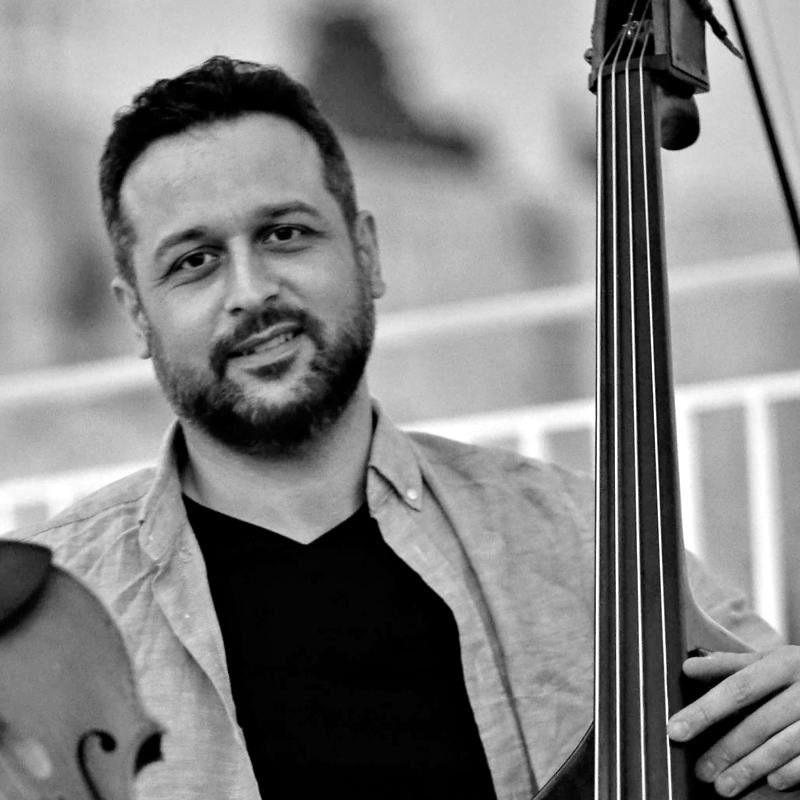 Kostas Arsenis BCE-22
Kostas Arsenis was born in Larissa.
He studied Electric Bass, Double Bass, Classical Guitar and music theory.
He was a member of musical groups such as (Frog string quartet, Athens Tango Ensemble,ALKMAN, Orchester Kanon,
Havana Tango trio, Taboo trio, Diminuita Swing Trio, Brasilentina, Swinging Cats, Swinging Tyranhas, etc.).
He works as a session musician mainly in the music scene of Athens,in television shows and in the discography.
At the same time, he is a music teacher.
He has collaborated with many singers and musicians: (Orfeas Peridis, Alkistis Protopsalti, Kostas Hatzis, Dionysis Savvopoulos,
Lizeta Kalimeri, Michalis Hatzigiannis, Mary Linda, Vassilis Lekkas, Christos Leontis, Mimis Plessas, etc.).
In recent years he has participated in musicals (Annie, Melody of Happiness, Adams Family,
Mama Mia, Matilda) and has taken part in concerts in Greece, Cyprus, England,
Belgium, Egypt, Holland, France, Romania, Poland.
Sensors: BCE-22