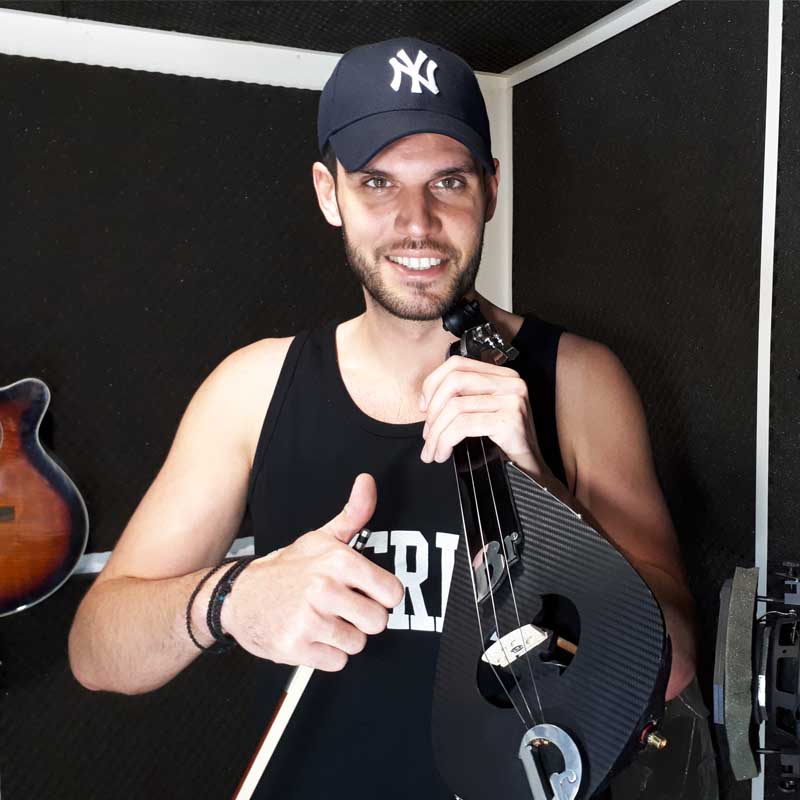 Droulias Konstantinos KAL - V
Konstantinos Droulias is a young musician from Mykonos and Crete.
He plays a Cretan lyre and writes lyrics and mantinades.
In his music combine the traditional with the modern sounds.
Along with music studies, he has studied Electrical Energy Engineer.
Together with his brother Elias Droulia who plays duels,
they created the explosive band "Droulias Brothers"
They appear in many artistic events
and have many TV appearances and many remixes.

Pickups : KAL - V