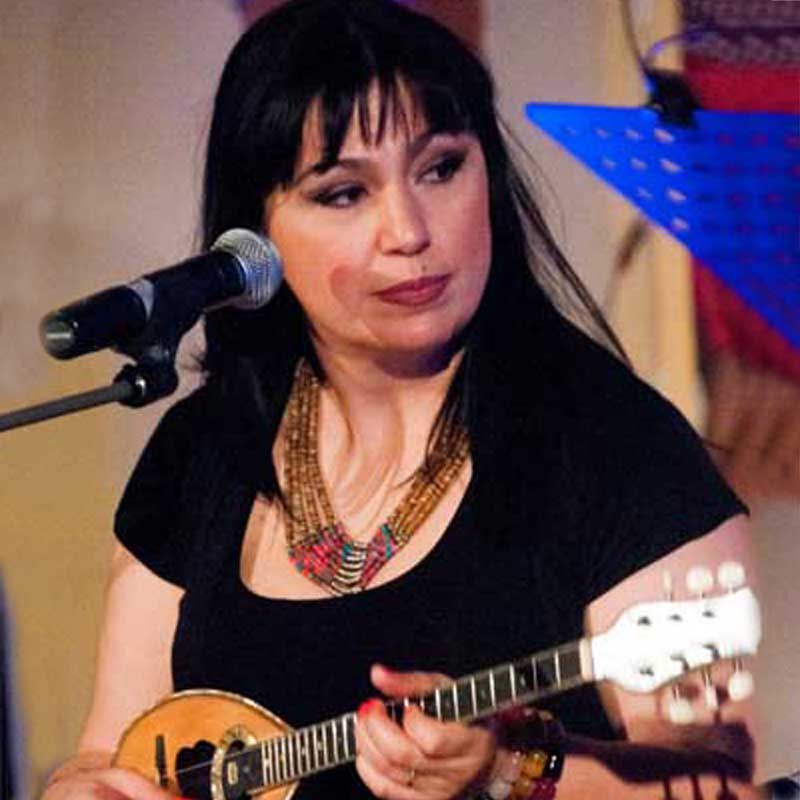 Κατερίνα Τσιρίδου BP-S
Katerina Tsiridou born and raised in Athens.
From a young loved the music and he studied piano, guitar and baglama.
Her first artistic appearance is 19 years old,
next to Stelios Vamvakaris and Spiros Liossi.
Along the way, collaborated many times and in discography with:
Takis Binis, Rena Stamou, Jordan Tsomidis, Toli Xarma, Lela Papadopoulou,
Kostas Papadopoulos, Vangelis Korakakis, Duchess, George Xintaris,
Aidonidis Chronis, Tasia Verra, Nick Saragoudas etc.
He has performed in many concerts in various countries, with:
the Swedish band "Piraeus" and the Luissiana Red and Bob Brozman
with issues related to blues and rebetiko. He appeared in concerts
at the Library of Alexandria, the Town Hall Manhattan New York University
and Berklee-Performance Center.
Pickup: BP-S